The Best Books of 2017 (So Far) – Paste Magazine
Now that we're one-third of the way through the year, we decided to round up our picks for the best books of 2017 (so far). From thrilling sci-fi to Latin American fiction, illuminating memoirs to eclectic short stories, our favorite titles promise enthralling reads for every literary taste.
We've assembled 20 books released from January through April, including novels, short story collections and nonfiction books. Browse our favorites below (listed in alphabetical order by title), and check out our lists of the best novels and best nonfiction books of 2016 for more great reading recommendations.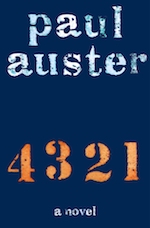 4 3 2 1
by Paul Auster

4 3 2 1 kicks off with as challenging a premise as Auster has ever constructed: four parallel narratives chronicling four different lives of the same character, Archie Ferguson. Although Auster chooses not to reveal why we're reading about four versions of the same guy until the last half-dozen of the novel's nearly 900 pages, 4 3 2 1's real power radiates from each Archie's adventures with love, sex, friendship, risks, books, writing and ideas. With this book, Auster has delivered the finest—though, one hopes, far from final—act in one of the mightiest writing careers of the last half-century. —Steve Nathans-Kelly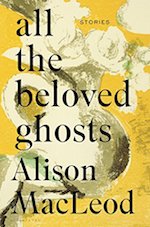 All the Beloved Ghosts by Alison MacLeod
MacLeod blends memoir and fiction to stunning effect in her short story collection, blurring the lines between life and death as she explores the nature of memory. In "Sylvia Wears Pink in the Underworld" and "Dreaming Diana: Twelve Frames," she examines our relationship to celebrities after their death. While in stories like "The Thaw" and 'The Heart of Denis Noble," MacLeod crafts intimate portraits of individuals at the end of their lives. The collection's haunting prose is by turns heartbreaking and uplifting, transforming the stories' heavy themes into something entirely unique. —Bridey Heing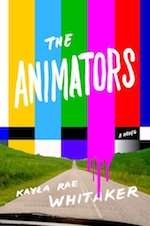 The Animators by Kayla Rae Whitaker
Brimming with electricity, Whitaker's novel boasts witty prose and two vibrant main characters. Sharon and Mel, a straight laced go-getter and a troubled-genius wild card, are rising stars in the indie-animation scene. Theirs is not so much a relationship story as a portrait of Gen-Y creatives navigating the pressures of success (and their own baggage). And by combining their engaging personalities with a handful of intriguing twists, Whitaker has crafted one of 2017's first page-turners. —Jeff Milo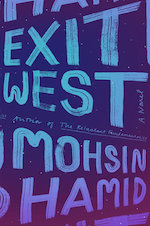 Exit West
by Mohsin Hamid
Hamid has always had a finger on the global pulse, publishing stories hot on the heels of the latest headlines. And though Exit West was completed nearly a year before Trump's travel ban on Muslim-majority countries, its timing is perfect. The novel opens in an unnamed city (feasibly located in one of said countries) that's tipping towards civil war and swollen with a sea of refugees. Then we meet Saeed and Nadia, young adults falling in love just as their world is falling apart. Their hope is kindled by rumors of mysterious doorways that transport people to undetermined locations. These doors have supernatural powers, but the way Hamid weaves his story, you'll believe that they're real. And, in a way, they are. —Jeff Milo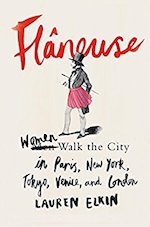 Flâneuse by Lauren Elkin
Elkin's latest book draws on literature, art and history to create a globe-spanning study of women walking alone in cities. The title comes from the French word "flâneur," a term for privileged men who meander through a metropolis. Women, Elkin argues, have just as much claim to cities as men, but their relationship with cities has long been ignored. From George Sand to Virginia Woolf to Sophie Calle to Martha Gellhorn, Flâneuse demonstrates how women have staked their independence in urban landscapes around the world. By including her own experiences in cities like Paris, London and Tokyo, Elkin crafts an expansive portrait of what it means to be a woman in a city. —Bridey Heing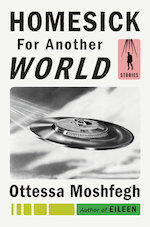 Homesick for Another World
by Ottessa Moshfegh
A great deal of (digital) ink has been spilled comparing Moshfegh to Flannery O'Connor, but Moshfegh's short story collection establishes a firm connection to "horror-adjacent" writers Angela Carter and Shirley Jackson. Like Carter, Moshfegh finds near-infinite literary possibilities in the world of fluids and bodily flaws, from colostomy bags to sagging private parts to foul teeth. And like Jackson, Moshfegh's characters are often young people on paths toward self-inflicted destruction—or at least continued unhappiness, for happy endings are all but nonexistent here. Moshfegh's skill lies in her ability to present horrid people without judgment. She isn't here to moralize, but to deliver enough dark humor that we can almost understand where the nastiness comes from. Almost. —Steve Foxe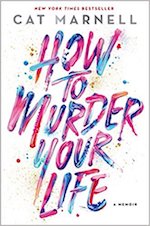 How to Murder Your Life
by Cat Marnell
Press surrounding Marnell's book deal was dripping with venom. Yellow headlines blared—even a publication as august as The Atlantic couldn't resist running the headline, "Cat Marnell's Book Deal Could Buy a Lot of Drugs." The entire saga was laced with hatred, because although Marnell was achieving media success directly because of her sickness, she was not afflicted with something relatable like cancer. Her main condition, the least pitied of all pathologies, is addiction. Yet Marnell's memoir is fucking wonderful. Her voice is her single greatest asset—a pure stylist who can tackle both beauty tips and the savage electricity of a life on amphetamine. How to Murder Your Life turns the addict, trucked with so many gallows watchers' outrages, into her own fully-formed person. —B. David Zarley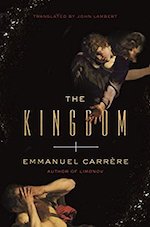 The Kingdom by Emmanuel Carrère
The latest book from France's master of groundbreaking nonfiction is pure Carrère: forthright, ruthlessly self-analytical and endlessly brilliant. The bestselling author of novels, screenplays, biographies and essays, Carrère begins the book by confronting his past as a devout—if comically pretentious—Catholic, a past the middle-aged writer had apparently forgotten before re-encountering the notebooks he kept from that time. The Kingdom soon transforms into something much weirder, though, as Carrère fictionalizes the early decades of the Church, transforming the book into an extended parable of his own enthralling life. —Lucas Iberico Lozada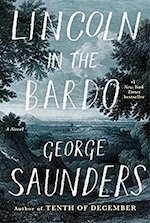 Lincoln in the Bardo
by George Saunders
After decades of brilliant work in the brief yarn vein, Saunders has released his first novel. Set in 1862, Lincoln in the Bardo features the 16th President and a Washington graveyard full of ghosts—including the president's recently departed son, Willie Lincoln. Saunders' host of voices provides us with a chance to see what lies on the doorstep of the beyond, and it's a humdinger; spectral psychology is alternatively denial and dismemberment of the things of this world. By turns moving and hilarious, Lincoln in the Bardo proves there is life after death—and more than short stories in the splendid Saunders. —Jason Rhode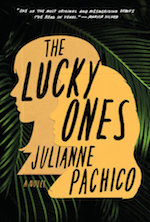 The Lucky Ones
by Julianne Pachico
By turns surreal, confounding, terrifying and improbably funny, The Lucky Ones explores Colombia's specter of guerilla violence through the adventures of a few young women. While the characters' common history as boarding school students provides a loose framework for the novel's interlocking stories, The Lucky Ones presents a view of the conflict that is endlessly fascinating, but more prism than lens. Its perpetual perch on the edge of disaster leaves the reader in a state of dread, but Pachico creates a palpable anguish with a light touch, a combination that makes this astounding first novel as irresistible as it is unnerving. —Steve Nathans-Kelly
CommentsWrite a Reply or Comment: