In Starz's new TV show American Gods, the deities and demons of ancient mythology must battle the new gods of technology and money. The special effects-laden show, like the Neil Gaiman novel from which it's adapted, turns ancient mythology into a modern fantasy story. If American Gods has given you the itch for this type of fiction, here are seven novels that retell the stories of characters from myths and religions.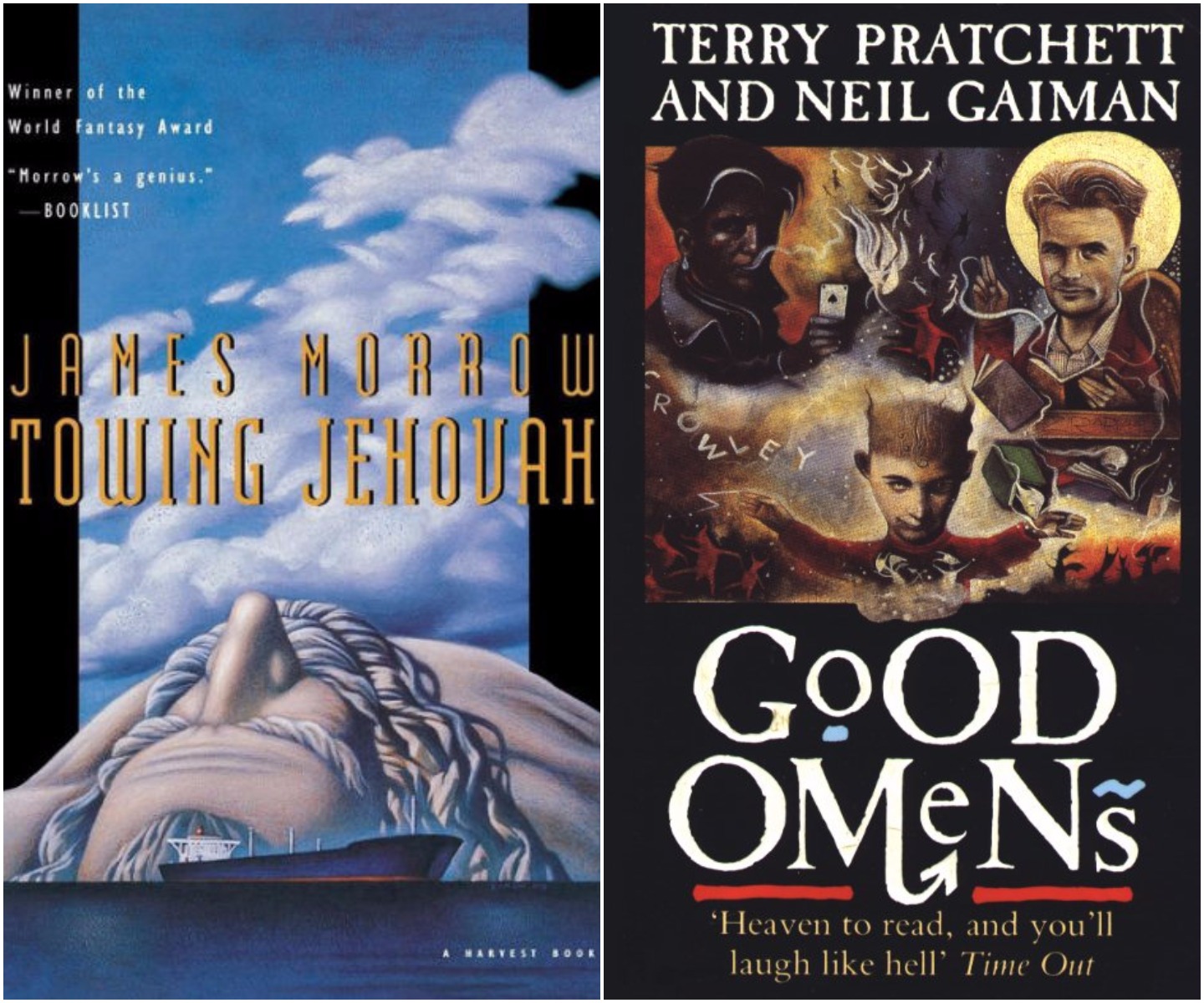 Towing Jehovah by James Morrow
"God is dead," Nietzsche famously said. Then James Morrow went and wrote a book about it. The novel opens with the gigantic corpse of God falling into the ocean. No one is sure what the cause of death was, but the Vatican wants to get it out of the water as quickly as possible and hires a supertanker captain named Anthony Van Horne to tow the two-mile-long holy cadaver to the Arctic so it can be preserved in the ice. His journey gets unexpectedly complicated as other groups learn about the dead deity. If you want to read about a god literally dying, Morrow's book is a weird and amusing satire about faith and philosophy.
Good Omens by Terry Pratchett and Neil Gaiman
It seems redundant to put Neil Gaiman's novel American Gods on an American Gods reading list, but luckily Gaiman remixes myths and gods into almost all of his work. If you're looking for a comedic take on supernatural beings living in our world, there's no better book than Good Omens. The end times are coming to Earth, which bums out the angel Aziraphale and the demon Crowley who have grown quite fond of the place. They band together to stop the end of the world by keeping tabs on the Antichrist (although there is a bit of a mix-up) while the Four Horsemen of the Apocalypse gather. The book was a collaboration between Neil Gaiman and the late, great fantasy author Terry Pratchett, making it one of the few collaborative novels that actually worked.
Autobiography of Red by Anne Carson
Carson's "novel in verse" is one of those poetry books that even people who don't like poetry love. Carson mixes scholarship, poetry, and prose to take a somewhat minor character from Greek mythology—Geryon, a winged red monster whom Herakles fights during one of his famous labors—and rewrites him into a modern lonely gay teen who, instead of being slain, falls in love with the dashing Greek hero. It is a premise that shouldn't work, but Carson's book is gorgeous and poignant. Monsters have never been this moving.
The Last Illusion by Porochista Khakpour
One of the great things about American Gods is that Gaiman reaches far and wide, bringing in gods and creatures from across the globe. In this novel, Iranian American novelist Porochista Khakpour takes an ancient Iranian myth about an albino boy Zal, who was raised by the gigantic bird Simurgh, and remixes it into a coming-of-age novel set in pre-9/11 New York. Khakpour's sparkling prose combines the feeling of both realism and magical realism to create a wholly original story.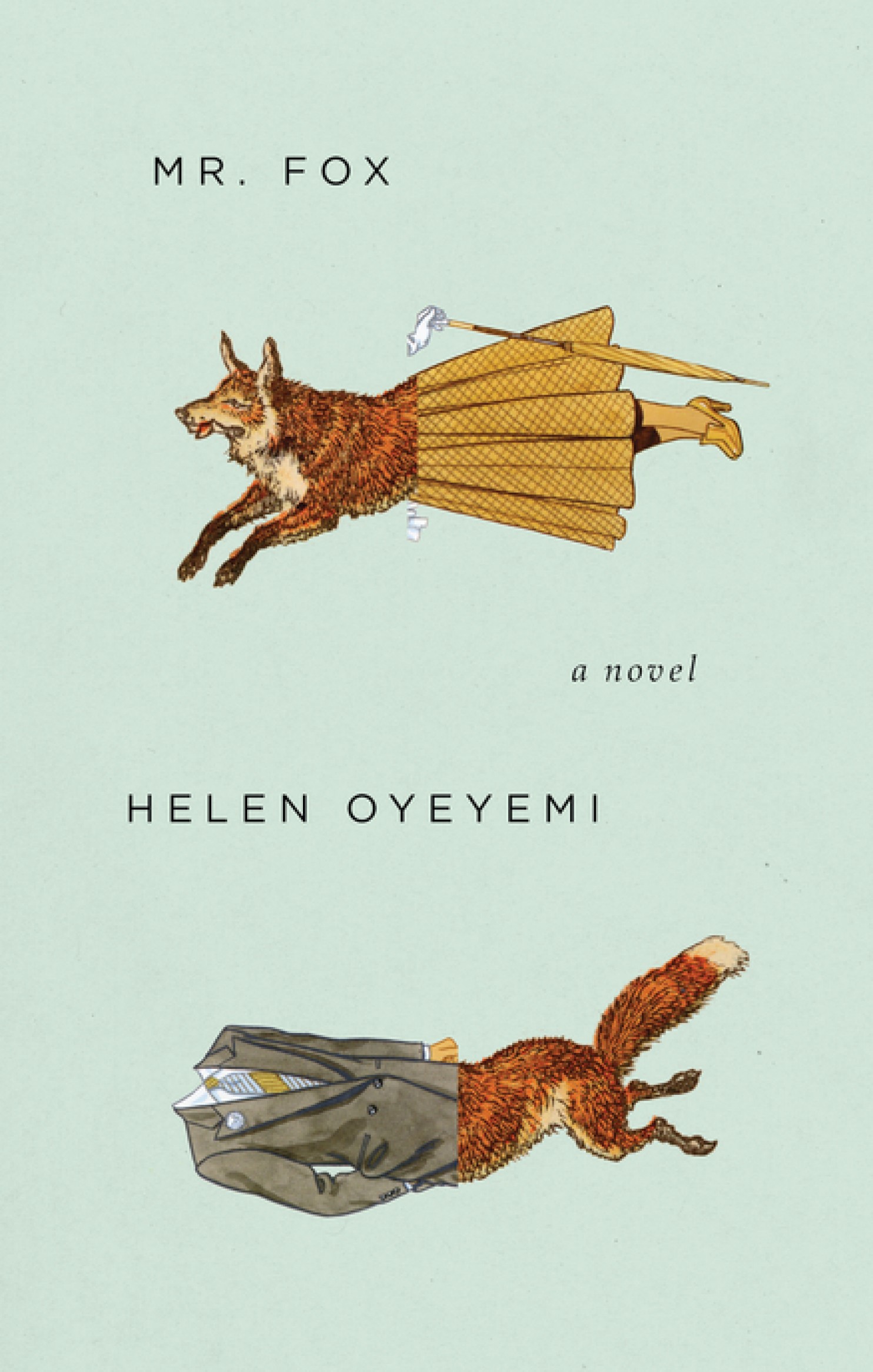 Mr. Fox by Helen Oyeyemi
American Gods, especially in TV form, combines the beautiful with the bloody. (This isn't a surprise given that creator Bryan Fuller's previous show was the gorgeous gorefest Hannibal.) Helen Oyeyemi is one of contemporary literature's great fabulists, each one of her books drawing on mythology and fairy tales for inspiration. But her bloodiest book has to be Mr. Fox based on the fable of the savage wife-murdering Bluebeard. Here a writer named St. John Fox—his books mostly feature women being murdered—struggles with his muse Mary Fox in a novel that blurs the line between fantasy and reality.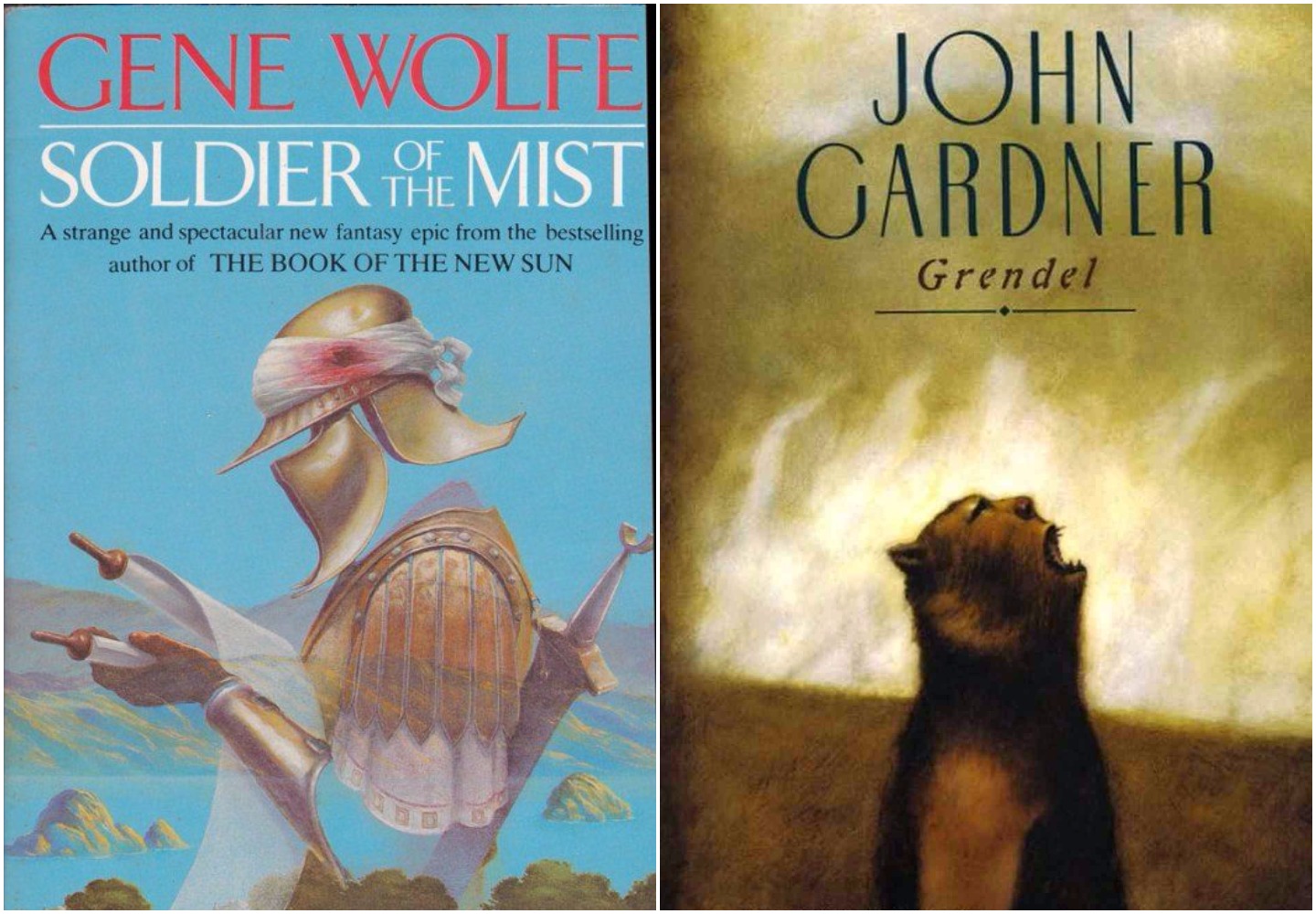 Soldier of the Mist by Gene Wolfe
In American Gods, deities and demons secretly walk the streets of America. In Wolfe's 1980s fantasy, a Roman soldier gets injured in battle and suddenly is able to see and talk to the gods and mythological creatures that invisibly live in ancient Rome. Wolfe's writing is dense, but rewarding in this novel that won the Locus Award for the best fantasy novel in 1986.
Grendel by John Gardner
High school students may groan when they have to read the Old English poem Beowulf, but Gardner completely reinvents the story by retelling it from the monster's perspective. You probably remember the story: A monster keeps attacking a mead hall, killing everyone, until the warrior Beowulf appears and murders Grendel, then kills Grendel's mother when she seeks revenge. In this novel, Gardner turns the one-dimensional monster into a fleshed-out and moving character. Turning villains into anti-heroes may be all the rage today, but it was much fresher idea when Gardner published Grendel in 1971, and the novel still holds up today.
Follow Lincoln Michel on Twitter.