Don't Get Too Excited About Apple Manufacturing In India – Seeking Alpha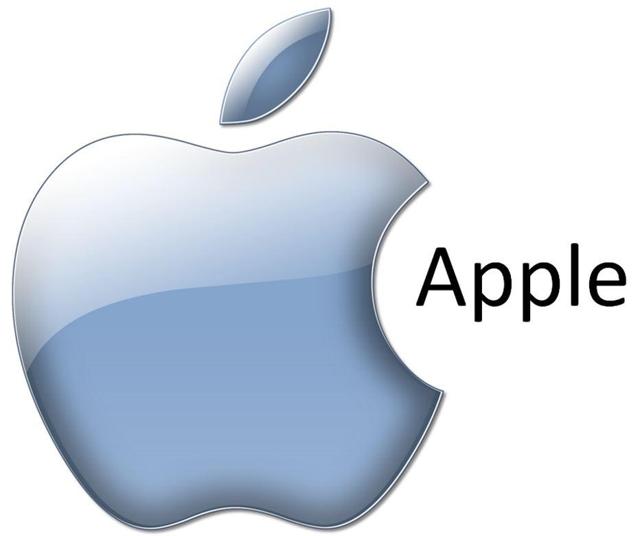 Source: Apple
The news Apple (NASDAQ:AAPL) was moving some of its manufacturing to India garnered a lot of media coverage, as most things announced from the company do, but in the short term, by which I mean the next two to four years, I don't see this having much impact on the performance of the company in its smartphone segment.
That doesn't mean there won't be some growth, because Apple has a very low base point to work from, shipping only 2.5 million iPhones to India last year, according to market researcher Counterpoint, cited by Reuters. Approximately 33 percent of them coming in last quarter.
So far, Apple has only managed to rank 10th in the smartphone market of India, although it has become the leader in the premium smartphone market with 62 percent market share.
There are two immediate factors that are beneficial in general to Apple, but in the near term what really matters to significant growth in the country is held back by competition and problems inherent in India itself. If these can be solved, Apple could make decent inroads into the market.
As it stands, it's far below its goal of selling 10 million phone in India for 2016-17.
Value of manufacturing in India
In order to compete better on price, Apple has decided to go the route of manufacturing within India. It'll do this by eliminating the import duty and having lower labor costs than it does in China.
Apple needs to lower costs because its new models start at over five times what competing models sell for. Lower labor costs and a deal to lower import duties will help to shrink that wide span to more competitive levels.
It will assemble the components of the iPhone SE initially in India, which will immediately remove about 25 percent of the cost difference against competitors, because of its lower asking price.
Apple is asking for India to provide an exemption on its custom duty for 15 years. It is also seeking to continue exemptions on electronic components during that same period of time. It is seeking other exemptions as well, according to the Economic Times.
What Apple needs more than cost cutting
It appears Apple is positioned stronger as a brand in India than China, based upon it leading the premium smartphone segment of the market. But even offering its lowest cost smartphone wasn't enough to meet its projected sales goals, which were about 75 percent below expectations.
That suggests to me that Indian consumers that have the disposable income to do so, will choose an Apple iPhone over its competitors. The obvious problem is there aren't that many consumers able to pay that for the premium phone.
While cutting costs is a good first step for Apple, it doesn't answer the question of how it will differentiate from some of the same competitors it struggles against in China. As mentioned, the Indian consumer with disposable income has a stronger inclination to buy Apple products, but it still must be able to differentiate in a way it justifies the higher costs. It wasn't able to do that successfully in China, and even though it has a stronger brand in India, it must continue to innovate and reinforce that brand to have long-term success there.
Having said all this, the Indian market is different than most other significant markets Apple competes in, and all competitors face the same limitations for meaningful growth.
Conclusion
As Apple continues to seek growth outside of mature markets, it continues to hit its head against cost and branding issues. What made it wildly successful in the U.S. and other developed markets, doesn't work in emerging markets.
Disposable income is part of the issue, but I think that goes hand-in-hand with the competitive advances made by competitors. That has generated questions in the minds of consumers as to why they should pay a higher price for a phone that doesn't have much, if any, more features than other competitors.
I think India may offer a better opportunity for Apple than China, primarily because those with more disposable income favor the brand. That said, Apple is taking the right steps in looking for ways to further shrink the cost between its smartphone and competitors.
The company has been stubbornly resisting really going after the lower end of the market, which makes sense in the West. But not providing another price point other than the premium end of the market makes its growth prospects in India weaker than they otherwise would have been.
Depending upon the Indian economy, Apple may possibly overcome some of the headwinds it faces, but this is going to take a few years to work out, in my view, and while the company focuses on maintaining its premium smartphone strategy, its competitors continue to offer more features at a much lower cost.
I see why Apple continues to resist the mid and low end of the domestic market in the U.S., as most people can choose them if they're committed to the brand. In India and other Asian countries, that's much different.
Even with Apple having the premium smartphone market leadership in India, that represents relatively few buyers when measured against the overall potential of the market. If other competitors, such as those it's already unsuccessfully competing against in China, are able to lower the differentiation value of Apple's brand in India, it's going to struggle to find meaningful growth for its iPhones in the years ahead.
Taking the steps of launching assembly and manufacturing in India is a good step on the pricing side, but it still needs to ensure differentiation in this market is part of its strategy, otherwise it'll fail in its attempt to grow meaningfully in India.
Disclosure: I/we have no positions in any stocks mentioned, and no plans to initiate any positions within the next 72 hours.
I wrote this article myself, and it expresses my own opinions. I am not receiving compensation for it (other than from Seeking Alpha). I have no business relationship with any company whose stock is mentioned in this article.
CommentsWrite a Reply or Comment:
You must be logged in to post a comment.