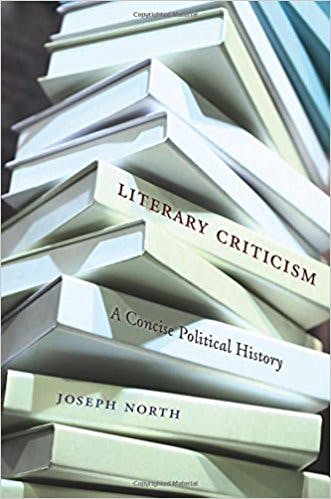 For all the
debates that have roiled literature departments over the past 60 years, the
history of the discipline itself is a source of surprising consensus. According
to the standard narrative, mid-twentieth-century literary studies served a
conservative agenda, fostering traditional values and upholding a canon of dead
white men. The dominant school of interpretation was New Criticism, whose
defining method—close reading—consisted of scrutinizing short passages of
literary works detached
from their political context.
A theory underwrote this method: that literature could be understood apart from
politics; that its meaning and power transcended the social conditions within
which it was produced. From roughly the 1940s through the early 1960s, this was
the prevailing approach. But new schools of interpretation, energized by the
anti-establishment political movements of the late 1960s and early 1970s—poststructuralist,
feminist, anti-racist, Marxist, postcolonial, new historicist, queer—rejected
New Criticism's conservatism and usurped its central position within literature
departments.
These new methodologies are committed to the notion that a work of literature
should be understood as responsive to its time.
But now, many
scholars are saying that the discipline should take another new direction. Some
have called for a return to the formalist concerns championed by the New
Critics. Others have questioned what they regard as an attitude of suspicion adopted
in political criticism, favoring the more affirmative, emotional responses to
literature of readers outside the academy. Still others have advocated for a quantitative,
data-driven approach enabled by new digital technology. What distinguishes
Joseph North's shrewd new polemic Literary
Criticism: A Concise Political History from other these other efforts is
his refusal to accept the conventional narrative of the discipline's history.
To recognize where literary studies should go, North says, we need to rethink
where it has been. Â Â Â Â 
---
A troubling question
propels North's account: How, he asks, did literary scholarship take a leftward
turn during the 1970s, Â when neoliberalism
and austerity become ascendant? "How did literary studies manage, not merely to
hold firm against the tide, but to move strongly against it?  Everywhere else, the left in retreat; but
within literary studies, a historic advance." The discipline regards itself as
a righteous defender of progressive ideals within a hostile political climate, but
North is unconvinced. Tracing the development of literary studies through the
turbulent years between the two world wars, the mid-century "welfare-statist
compromise," the rise of neoliberalism in the 1970s, and finally the 2008
financial meltdown, North argues that literary studies, far from coming to
embrace political activism, has gradually retreated from the interventionist
mission that it seemed ready to adopt during its earlier phases.
The first period
North considers, the 1920s and 1930s, witnesses a struggle between traditional scholars,
caught up in obscure debates over etymology, and amateur belletristic critics concerned with shaping the
sensibility of the general public. The
hero in this drama is the British thinker I. A. Richards, who embraces the goal
of using literature to educate readers outside the academy, but simultaneously
introduces more rigorous critical methods which literature departments end up
adopting. Richards's most important contribution, says North, is his rejection
of theories that isolate the experience of art from the practical concerns of
everyday life. For Richards, reading poetry is a way of reorganizing people's
minds, enhancing their cognitive powers, and cultivating their "practical
faculties."  A great poem imparts a greater
psychic balance to readers, training their minds to accommodate and harmonize a
multitude of competing urges, making them at once more sensitive and more
self-possessed. By emphasizing the usefulness of aesthetic cultivation for
non-scholarly lives, Richards pinpoints a means by which literary criticism can
contribute to the transformation of society. Richards doesn't imagine an
explicit political function for literature, but according to North, his is the
most feasible blueprint for turning criticism into an engine of political change.